Disrupting Music Entertainment
We are reimagining concert experiences through our robust ecosystem and tight-knit community. The Animal Concerts platform creates once-in-a-lifetime interactive metaverse concerts by enabling both established and emerging artists to deliver a fan experience like no other in a truly diverse metaverse. By utilizing our own token, unique artist NFTs and unforgettable experiences, we're pioneering the future of Web3 — join the family today!
ANML is the token that fuels the Animal Concerts ecosystem and is the key to unlocking a world of infinite possibilities.
In addition to the convenience of being able to purchase ANML with your credit card, ANML is also available on four leading centralized exchanges. Click below to learn more and buy ANML!
Buy ANML Using Credit or Debit Card
Scroll down to learn more about who we are and what we're doing to democratize the music industry.
Our First NFTDrop -


Get In Early!
Animal Concerts proudly presents: The "A Hard Working Man" NFT drop, featuring Snoop Dogg, Billy Ray Cyrus and The Avila Brothers, in collaboration with Crypto.com and Cointelegraph.
9,999 unique NFTs portray Snoop Dogg and Billy Ray Cyrus in a plethora of different hard-working jobs such as electricians, construction workers, farmers, mechanics and more. Packed with unparalleled lifestyle opportunities and exclusive member-only perks, "A Hard Working Man" is an NFT collection dedicated to the hustlers!
Reimagining Concert Experiences
Animal Concerts streams interactive metaverse concerts, enabling established and emerging artists to deliver amazing next-generation fan experiences. We work closely with the artists to design and mint NFTs to personalize and enhance the fan experience whilst generating new and direct revenue for the artist.
The Avila Brothers Music Group/BMG, titled "A Hard Working Man'," featuring hip-hop legend and celebrity Web3 power-player and pioneer, Snoop Dogg, and Country music legend Billy Ray Cyrus, backed by executive producers, Animal Concerts.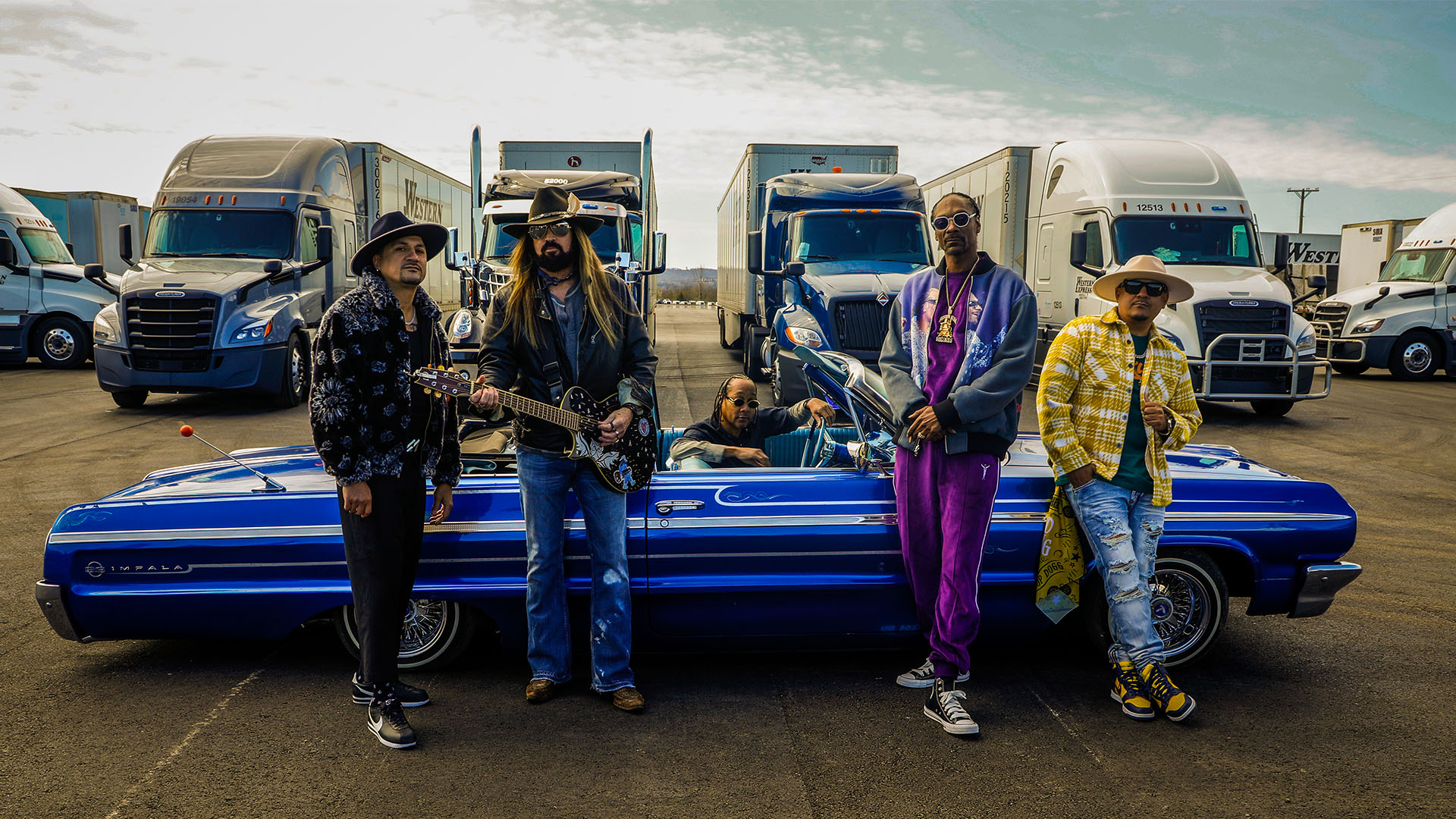 The Avila Brothers Music Group/BMG, titled "A Hard Working Man'," featuring hip-hop legend and celebrity Web3 power-player and pioneer, Snoop Dogg, and Country music legend Billy Ray Cyrus and Snoop Dogg, backed by executive producers, Animal Concerts.
Animal Concerts has officially partnered with Snoop Dogg in his upcoming NFT drop, A Hard Working Man! Snoop Dogg is an award-winning entertainer and world-renowned NFT icon that has released 19 studio albums, sold over 40 million albums worldwide, reached No. 1 countless times on the Billboard charts and received 20 Grammy nominations — Welcome to the fam!
We are thrilled to be actively collaborating with Grammy-award-winning and multi-platinum recording artist, Alicia Keys. Our collaboration started with an exclusive concert in LA in December 2021 and continues with numerous projects focused on creating and distributing highly engaging and exciting content and experiences for Alicia Keys fans. Stay tuned for more!
We were delighted to collaborate with Grammy-Award winning rapper, FUTURE, at the Maxim Halloween party in October 2021. FUTURE is a certified hit-maker with multiple platinum singles and 127 entries on the Billboard Hot 100, the third most for any rapper in history. We used this fantastic event to showcase our use of NFTs for giving fans access to unique features and experiences (including backstage passes). Watch the video!
Animal Concerts, Vera Labs and Busta Rhymes, the highly acclaimed and multi award-winning rapper and song writer, collaborated in December 2021 for the Art Basel Miami event which made history with the first ever non-custodial rental of a $1.5M Bored Ape Yacht Club NFT.
Look out for our exclusive announcement soon on Twitter​
Look out for our exclusive announcement soon on Twitter​
We have assembled a strong team of experts with diverse backgrounds and capabilities to translate our vision into a reality.
Comprising technology and finance executives, software engineers, blockchain experts and events management entrepreneurs, our highly ambitious team is working together to realize our ambition of becoming the destination platform for next-generation concert experiences.
We continue to seek great talent to join us on our journey. Check our our open positions.
Animal Entertainment Group
Back in early 2021, we realized we had a unique opportunity to harness our events management heritage and broad range of technology capabilities to solve two very clear problems. On one hand, music fans were starting to seek more exciting and engaging concert experiences, fueled by a desire to see their favorite artists perform during lock-down coupled with a growing awareness of the metaverse and its fascinating promise. On the other, established, and emerging music artist frustration with streaming business models was becoming increasingly evident. It was clear something needed to change, and we made a commitment to be at the very center of that change.
Our response was to create a win-win-win proposition for artists, fans, and major brands. We set out to build a proposition that would allow artists to deliver highly engaging and interactive concert experiences to their fans on iconic stages in the most relevant metaverse and 2D distribution platforms. Our vision is to marry the experience and engagement with opportunities for artists to personalize and monetize the fan experience using NFTs whilst creating exciting ad-inventory for major brands to connect with the fans. We have a rich pipeline of collaboration opportunities with some fantastic artists. Watch this space!
Audited by Extropy to ensure our smart contracts and blockchain protocols are secure and no vulnerabilities exist, the quality of the code is robust, and that the code has been thoroughly tested.
BE PART OF OUR JOURNEY
FROM THE START
Private Sale: Due to unprecented demand, our private sale is now completely oversubcribed. However if you would still like to speak with us re partnerships etc, please email us at:
Please see our TGE schedule in our whitepaper.
Please note we cannot accept token purchasers from USA or territories.
This website and associated document's explanation of the project's specific details is an invitation to the general public. It is not, and cannot, be considered an investment or a commitment to any particular or unspecified matter. Those who want to participate in, invest in, or collaborate in this project must be aware of all the project's risks. Trading cryptocurrencies and digital assets is incredibly dangerous and risky. Readers of this white paper should never spend more money than they can expect to lose in cryptocurrencies.